Marcus Bieth is a firm believer Flint is making a comeback. He's seen it.
The co-owner of Flint City T-Shirts was barely 16 when he started working at the shop screen printing garments. Back in 2003, few businesses were downtown and Saginaw Street was a lonely strip with that small shop, Paul's Pipe Shop, the Lunch Studio and a few other enterprises.
Now 29, Bieth says he is witnessing the rebirth of his city. It shows in the t-shirts he sells, which promote Flint pride with such slogans as "Flint Strong" and "I Heart Flint." Business is brisk and the street is bustling with activity.
Not everyone share his enthusiasm and sometimes people come from the courthouse across the street and want shirts expressing negative messages about Vehicle City. Bieth refuses them.
"We're all about Flint pride here," he says of the custom printing and embroidery shop that fills orders as small as 12 shirts to as large as 5,000 or more. "We won't print shirts from anyone who wants to say bad things about Flint. We say, 'No man, we're here with Flint pride. We're not going to do that.'"
Starting January 20, Flint City T-Shirts launched a 30-day Kickstarter Make/100 campaign to raise funds to make 100 limited edition "Believe In Flint" shirts with a $25 pledge or higher. The goal was to raise $2,500 to improve the storefront. The campaign exceeded its goal with 73 backers pledging $2,770 to bring the project to life.
"We think it's great," Bieth says. "We're happy to be a part of Flint's redevelopment and revitalization. It's nice to watch all the events coming downtown and all the positive attention we've been getting."
The fundraising campaign was promoted as part of the #FlintFwd movement, a community effort to chance the perception of the city.
"FlintFwd is a movement inspired by the people of Flint, MI," its website, FlintFwd.org, reads. "People putting their passions to work and sparking change to revive a thriving, resilient city.
"It's proving that, together, this community can endure tough times and come out the other side stronger, prouder, better than ever. Our mission is to inspire the people who call Flint home and to help revitalize this incredible community. We continue to push, build and create a better city every day. Because together, we're moving FlintFwd."
Jocelyn Hagerman, president of the Flint-based investment service Skypoint Ventures, founded the #FlintFwd campaign last year after talking to residents, students, and the business community about what they wanted to tell the world about the city. Her interviews resulted in a popular video with an authentic, powerful script and the hashtag.
Bieth says the t-shirts are part of that message and are gaining so much popularity because they provide people a form of style self-expression without speaking.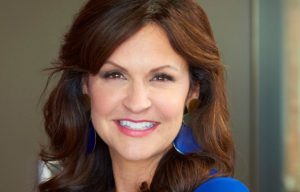 The movement to express Flint pride is catching fire.
"People are coming in from everywhere asking for shirts that express Flint pride," Bieth says. "I get people from as far away as England and other place who come into town and say, 'I came to Flint, Michigan, and I need a shirt.' It's just a cool way to get the message out, and a great way for people to say they love this city."
The #FlintFwd social media hashtag is gaining popularity. It has more than 3,300 Instagram posts and streams of tweets and Facebook posts that show Flintonians volunteering, participating in community projects, attending local events such as the Crim Festival of Races, and traveling around the world with their hometown in mind.
"Join us," Bieth says. "Use the hashtag to promote positive things happening in Flint. If you're doing something downtown, or if you're planning on attending an event, donating money, water or food for Flint, you can post it on social media and use the hashtag. We're here to help support the city and keep the positive vibes flowing."
Editor's note: This piece was originally featured in TheHUB Flint's March 2017 print issue.
Unless otherwise noted, all photos are courtesy of Flint City T-Shirts
Comments
comments