Small and black-owned businesses are the lifeblood of many city neighborhoods and business districts.  In Flint, they have too often been among the last to arrive and the first to falter.  The COVID-19 pandemic has only served to heighten the challenges this fragile, yet increasingly important, business sector faces, according to representatives of the  Inter-Faith Small Business Alliance (IFSBA),
IFSBA members have remained committed to fostering a culture of small businesses and, now, have a laser-like focus on doing whatever it takes to help small business owners get back on their feet.  On July 20 it will host a free webinar to help get local bosses back on their feet.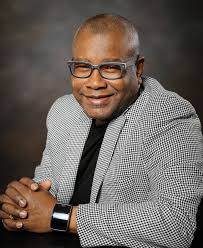 The series will focus on the particularl challenges that black- and women-owned business owners face, according to IFSBA's founder and New Jerusalem Full Gospel Baptist Church Pasor Patrick Wayne Sanders, who notes that the sessions will be filled with expert advice, tools and resources critical to long-term survival .
Registration for the free event is open now and is available until the day of the webinar.
The event could not be coming at a better time considering a recent report on urban businesses issued by Detroit Future City that revealed while 84 percent of  700 mainly black- and women-owned businesses interviewed said entrepreneurs have positive impact on the city's resurgence, they also revealed major difficulties.
The biggest? Money.
More than 50 percent of businesses fueling the city's comeback had yet to achieve financial security before the spread of the coronovirus, which makes a comeback a particularly daunting, but not impossible, challenge for small busienss owners, according to the BIG Series organizers.
Utility bill payments were among the indicators used to evaluate the fiscal soundness of the city's small shops. And according to the report, more than 50 percent of the city's small business owners were behind on utility bills.
This is not a surprising statistic given the fact that more than 40 percent of small businesses interviewed borrowed money from family or friends in the 12 months prior to coronavirus pandemic.
Funding is one of the leading challenges of small business start-ups, according to the SBA and is expected to become the leading indicator of business survival.
Although Flint-owned businesses were not included in the DFC report, the economic landscape is very similar.
"Businesses are at risk," says Sanders, the organizer behind the BIG Series. "And when small businesses are in trouble, you can be sure that black-owned businesses are among the hardest hit. Flint and Genesee County businesses need support to re-open and stay open."
Although recovery funding is still available, the process can be time-intensive and difficult to navigate for small businesses owners who often wear many hats, including chief financial officer.
"That's why we created the BIG series webinar, which  is uniquely geared to help bootstrapped, barely-and under-funded businesses," says Sanders.
TheHUB has highlighted hundreds of black- and women-owned businesses over the past five years, many of whom reported they received their first press coverage from the publication, which collectively deliver over 5 million impressiona annually.
Many of the featured black- and women-owned ventures are headed by a sole proprietor, according to TheHUB's publisher Jackie Berg, who assembled one of the most detailed lisitngs of minority-owned businesses in Flint and Genesee County.
"These businesses are heavily reliant on local patronage, which in Flint and many other urban areas is cash strapped due to COVID-19," says Sanders. "They need funding, support and guidance."
But they need something else too.
"Such counsel is generally better received when it comes from relatable experts," says Sanders, who stresses that it is important the African American and female business leaders serve as a voice for fledgling start-ups and recovering local businesses.
Participants can expect to get sage advice about funding and other recovery tools from proven entrepreneurs and small business experts who understand the challenges of today's business climate.
Sanders, the founder and executive director ot the Inter-Faith Small Business Association (IFSBA) will head the first of the BIG Series webinars. Among panelists in the first of a series of webinars are experts, some of whom like Ruben West have direct ties to Flint.
Dr. Ruben West is a one-of-a-kind speaker, coach, and trainer, according to internationally acclaimed motivational coach and speaker Les Brown .
He's traveled internationally and shared a platform with speaking giants like Brown and Dr. Willie Jolley. And, on July 20, he will join in a disucssion with fellow BIG Series participants including:
Five years ago, Gaines opened House of  Pure Vin, a wine store that pairs people with their best possible wine.  House of  Pure Vin flourished and quickly became one of the city's most heralded start-ups.
From start-up to stay-up, Gaines gets what it takes to keep a business going, even in a pandemic.
It is not customer service. It is customer connection, according to Gaines.
"People forget you don't have to just get people to come to the store, you need to get them to come back," she says.
Small businesses more than larger ones require repeat customers to survive.  Gaines has gone beyond just helping people with their needs. She gives them an experience that makes them part of a community.
One way this has worked is by hosting wine tastings, an event that is difficult to navigate while wearing a mask, and even harder when you need to limit people in your store.  Gaines solved this problem by hosting tastings online. Although participants are not mingling in the store, the online series still delivers an overwhelming sense of community.
And that's critical, accroding to Gaines.
"Flexibility is key. Now more than ever, it is a virtue in any business," says Gaines,
That, coupled with planning ahead, saved Gaines.
"Within the first two weeks (of the pandemic), I knew it was going to be a long-term thing," she says.
Gaines acted accordingly and says that kind of foresight came from experience, which she hopes to share with those just starting the recovery process.
In addition to her inginuity, Gaines optimistic outlook and insights are part of the take-aways participants can expect to receive from the BIG Series webinar.
It's critical, according to Gaines, who notes that above all small business owners must  have faith.
"Despite the challenges ahead, I'm very optimistic about the future of small business after COVID-19," says Gaines.
She has already seen people wanting to get back to human interaction.  Amazon may have kept things convenient during the crisis, but people want the human touch, speak to someone with experience and get to know them.
Gaines says another reason she is pleased to be on the panel is because communities have reached out and given her help along the way.
That help and support is an much-needed asset in times like these where many feel isolated and alone.
"We need to be even more engaged in our community," she says.
"Amen to that," says West, who, like Gaines, understands the importance of flexibility and the ability to pivot.
As COVID-19 business and travel restrictions settled in, his international, in-person speaking engagements dried up, West quickly turned to digital speaking engagements to keep his business going.
"One of the most important assets small businesses can develop is a unique characteristic or 'calling card' that sets them apart from the competition,"  says West, who notes that odds are that most businesses are probably not the only ones providing the service.
It's that dramatic differentiation that keeps customers loyal, according to West, who notes that consumers are hungry for unique experiences, now more than ever.
During the webinar he will share ideas about how to make a business distinctive and get how to market that uniqueness clearly to potential customers.
"You have to communicate the idea," says West.
The BIG Series webinar is sure to be beneficial to participants who need trusted advocates and expert advice from leaders who understand, appreciate and face similar challenges.  The fact that it's online … accessible from home offices, America's new business headquarters makes it even more convenient.
Registration is open now and is available until the day of the July 20 webinar.
Comments
comments