Pick up any paper across the country of late and news about Flint is more than likely there—and it's not always positive.
This week though, the city came together to keep "Moving Flint Forward," the catchy motto on the homepage for Flint Homecoming 2017, a two-day event, August 16th and 17th that brought business, community, and philanthropy together to re-engage and re-invest. Patterned after Detroit Homecoming—which is going into its fourth year of bringing expatriates back to the Motor City to get involved and rebuild—the hope is that the same will happen for Vehicle City.
The celebration took place in some of the city's most cherished and historic sites, such as The Mott Foundation Building, the Durant, a landmark hotel-turned-mixed-use building,and the Durant-Dort Factory Building, now known as Durant-Dort Factory One, where General Motors Founder William Crapo Durant and partner Josiah Dallas Dort started the Flint Road Cart Company in 1886. It is now used for archival purposes, as an event space, and houses a few gleaming examples of motor vehicles, reminding visitors of the structure's original intent.
Site tours of Flint's more progressive aims in and around the downtown area kicked off the festivities on Wednesday morning. Attendees—about 50 strong—viewed the cultural center;the historic Capitol Theater, in the midst of a major rehab; the Dryden Building, which is home to well known firms such as Skypoint Ventures and iSource Worldwide; and Flint's "Eds and Meds"district, teaming with educational and health and wellness institutions. The day was capped off by dinner at the Durant during which Flint Homecoming Co-Chairs Tim Herman and Phil Hagerman and other stakeholders addressed those in attendance, stressing a strong and ongoing commitment to the city, pledging to work closely with the chamber to continue to move the community back to where it needs to be.
Day two was filled with lectures by those involved in the business, philanthropic, and nonprofit communities in and around the city. The morning panel, "Philanthropy's Changing Role in Flint's Revitalization" gathered five leaders from the city's major philanthropic organizations to discuss the direction of giving; it was moderated by Matt Franklin, anchor of ABC12.
"Collaboration is one of the words we use all the time in philanthropy, but almost every grant we make is in some way in collaboration with the other organizations on this dais, as well as with donors in the community," told Neal Hegarty, vice president-programs, C.S. Mott Foundation."At our foundation, we work with partners across the country and around the world, but this community is unique and very special in the way it works. You don't often see folks connected and networking in the way they do here."
Talk is translating into positive action throughout Flint, according to Handy Lindsey, Jr., President of the Ruth Mott Foundation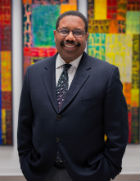 "I've worked in philanthropy for 38 years, and in five different communities, and I have never experienced the collaboration at the level I have in Flint," he said."I want to underscore that there is something unique going on here in Flint. It's not unusual that foundations talk to each other, but here the talk leads to action, and it's not just our circle—it includes the community, it includes business—it helps make the work that we do so much more effective."
What are the challenges? Lindsey was quick to point out that the level of need always outstrips the level of support that can be given as well as the amount of resources. "Everyone on this dais could commit all of their resources and it still wouldn't be enough. It has to go beyond us. Put simply, we cannot do it by ourselves."
As the CEO of The Hagerman Foundation, Jocelyn Hagerman cited trust in answering Franklin's question about what her organization might need from other organizations outside the area to help create their vision.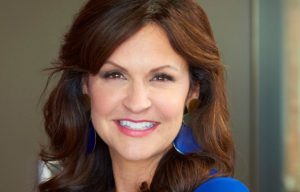 "From a personal standpoint, I find that there is a division between neighborhoods and the downtown area. I would like for people [who live outside the city] to have more of a feeling of trust, and feel that they're a part of the downtown area and vice versa. Involving the expats who have come from some of those communities, who are now more active in the economic development would be very helpful in bridging those gaps and building that trust."
Isiah Oliver, the newly elected president of the Community Foundation of Greater Flint, highlighted the way in which his organization sets itself apart.
"We offer an opportunity for people who want to give back to their community. Donors are looking to invest their dollars, and want to do it with someone they can trust to navigate that space. We have the pulse of the community and can steward dollars wisely," he says.
The philanthropic organization is the third largest in the city, with $216 million in assets; it has given away over $110 million in the 29 years of its existence. Their mission:  to build community through an endowment and a network of 470 different funds.
"We live in a very philanthropic community," Oliver continues. "Community foundations are seen as beacons of light during times of recovery. That's what makes us different. We have over 30,000 donors involved in our separate funds—and if they don't find one of interest to their cause, they start their own."
Elaine Redd, the director of communications for the Flint and Genesee Chamber of Commerce states that the original goal of Flint Homecoming was pretty simple:  To have a tool that enables the city to reach out to both those born in Flint or those who have worked there and engage them enough to be interested in coming back to learn what's happening in Flint today.
"During the water crisis we had a positive messaging campaign to change the message about Flint. We brought in companies from all across the state—and they were pleasantly surprised," Redd said. "Even the smallest things that made people sit up and take notice, like brick-lined streets and revitalized historic buildings.
"We are then able to talk to them and show them how employment is growing and the city is diversifying. They have now seen it for themselves. We're now able to shift the narrative."
Comments
comments