Thinking and acting regionally is at the center of economic resurgence efforts throughout the country and, now, it's a part of the mission of Flint and Genesee County Forward Together Steering Committee, who will be working in tandem to create a roadmap for regional prosperity.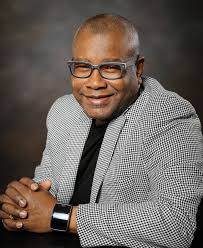 The 24-member group, which represents a unique partnership between the City of Flint, Genesee County, and the Flint and Genesee Chamber of Commerce, aims to create alignment and momentum between the region's stakeholders and, ultimately, a shared economic development strategy.
Launched in February, the Steering Committee is committed to an open process that seeks to include a variety of ideas and feedback from the public to ensure the vision represents everyone.
In Flint and Genesee County that includes several governmental entities, dozens of elected officials, a tightly knit community of CEOs and philanthropists, as well as small business owners, educators, skills providers, neighborhood groups, community advocates and residents.
To get more insight from the public about development opportunities in and around their neighborhoods the committee will host its first public meeting, a Visioning Summit on Economic Prosperity, at Flint's Baker College gymnasium at 1050 W. Bristol Rd. on May 14. The event will run from 6 p.m. to 8 p.m.
"This is a unique opportunity for all our communities to chart a vibrant future together,"says Raquel Thueme, president of the Ruth Mott Foundation/Applewood and Forward Together Steering Committee. "While we've done a lot of planning separately, this is our chance to collectively think, work and strategize to create a vision that promotes inclusive economic opportunity and growth in our region."
While the summit is free and open to the public, the Steering Committee requests participants register for the event on its website.
At the summit community members participants will receive information on the county's economic potential based on the real-world conditions in 2019 and be challenged to think creatively with the planning team and develop their thoughts around major questions.
Nationally recognized economist Kevin Hively, with Ninigret Partners, will deliver a keynote address focusing on the Ten Points of Potential, concentrated on the brightest economic opportunities in the community today.
Following the meeting, the planning team will enter all input received into a database and develop a report. Upon completion, the report will be published on the Forward Together website and findings will be integrated into the countywide vision planning process.
"Each year our communities spend millions of dollars on projects and programs. We do all we can with what we have, but what if we were able to better concentrate our resources and capital to ensure policies for the economic prosperity of Flint and Genesee County?" says said Asa Zuccaro, director of Hispanic Technology and Community Center of Flint and Forward Together Steering Committee member. "Forward Together is a chance to do just that, but we have to start with a shared vision. We have to start with the people.."
During a recent meeting of the Forward Together Steering Committee, initial findings from the economic research were revealed. Despite major challenges, Flint and Genesee County has several unique advantages. These include a strong STEM (Science, Technology, Engineering and Mathematics) and talent pipeline, a growing manufacturing sector, robust philanthropic resources and numerous other factors. These topics will be explored more during the Visioning Summit.
"We want to use the process to combine the realities of the data with intuition of the community. Through this melding of technical and community work, we think we'll achieve a strategy that is realistic, supported and based on the aspirations of the communities of Genesee County," says Pastor Patrick Wayne Sanders of New Jerusalem Gospel Baptist Church and Forward Together Steering Committee member.
Ultimately, the committee wants to create a more inclusionary roadmap to economic prosperity in the region.
To find out more about the summit or to register please visit the webpage at, http://forwardtogethergenesee.org/visioning-summit. Complimentary pizza and refreshments will be served at the event.
Forward Together committee members include:
Tim Herman, Flint & Genesee Chamber of Commerce
Dr. Karen W. Weaver, Mayor, City of Flint
Scott Bennett, Supervisor, Grand Blanc Township
Ed Benning, Mass Transportation Authority
Jason Caya, Tenacity Brewing
Ted Henry, Chairman, Genesee County Board of Commissioners
Gary Hurand, Management Diversified Inc. Real Estate Services
Ebonie Gipson, I'm Building Something Consulting, LLC
Lisa Hagel, Genesee Intermediate School District
Phil Hagerman, The Hagerman Foundation
Heather Kale, Ferris Wheel
Kevin Keane, Mayor, City of Flushing
Robert Landaal, Landaal Packaging Systems
Dr. Robert McMahan, Kettering University
Isaiah Oliver, Community Foundation of Greater Flint
Kyle McCree, Consumers Energy
Michael Perez, General Motors Flint Assembly
Pastor Patrick Sanders, New Jerusalem Baptist Church
Raquel Theume, Ruth Mott Foundation
Greg Viener, The Huntington National Bank
Dr. Beverly Walker-Griffea, Mott Community College
Ridgway White, C.S. Mott Foundation
Jane Worthing, The Genesee Group
John Wentworth, John Wentworth Real Estate Group
George Wilkinson, NorthGate
Adam Zettel, City Of Swartz Creek
Asa Zuccaro, Hispanic Technology & Community Center
Comments
comments