The opportunity to touch a boa constrictor, dig for "mud bugs" and stand a few feet away from a live rapture was an enticing lure for the many Flint families who came out for the My City, My Earth event at Flint's Masonic Temple last month.
The 25-foot tall rock climbing wall was icing on the cake, according to Glenn Wilson, CEO of Communities First, the event host.
Kids shouted "this is so much fun," as they took a dive into a sediment layer of local streams and pulled out various bugs and larvae, which can be commonly found in area waterways. This came as a surprise to one avid fisherman, who had fished the Flint River for years but was unaware of the bugs' existence.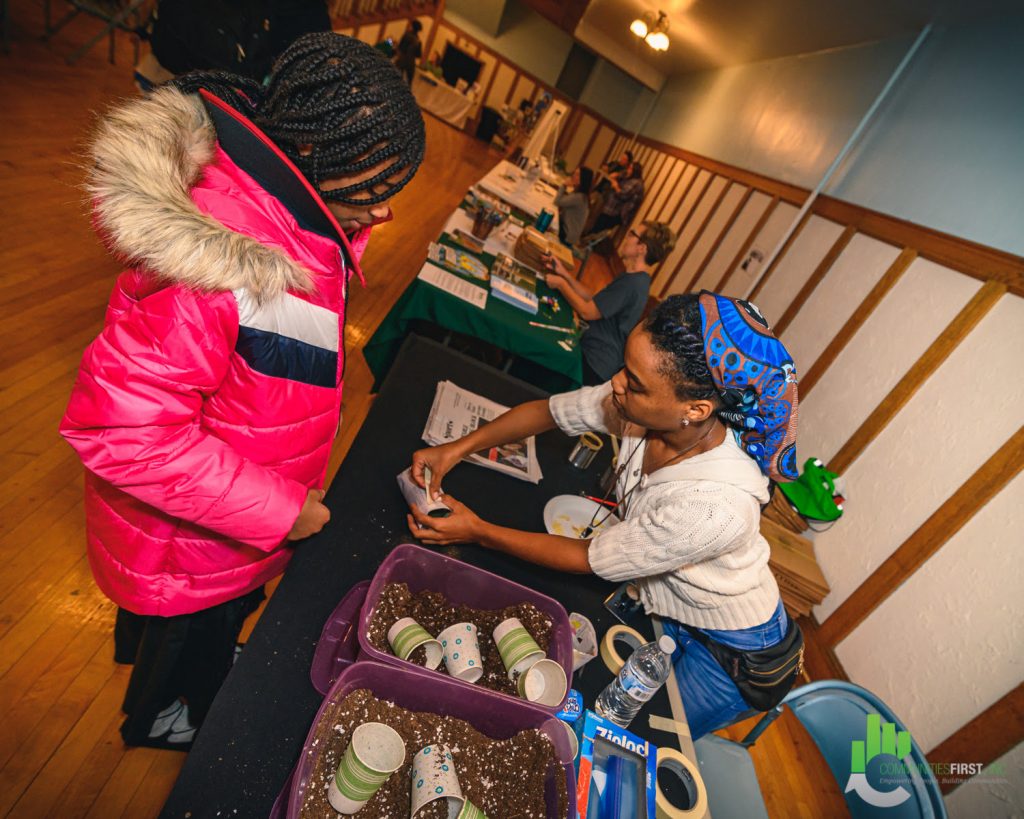 One of the event highlights was completely unplanned,  according to Essence Wilson,  chief strategy officer and co-founder of Communities First, who reported the near escape of a Great Horned Owl which tried to take flight during a demonstration headed by a raptor rehabilitation specialist. It's companion, a Red-Tailed Hawk, was better behaved.
The ability to bring kids closer to our animal inhabitants was important, says Wilson, who is a big believer in experiential learning.
"When you give kids 'touch and feel' experiences like this, they never forget them," says Wilson.  Mission accomplished.
Comments
comments